Grade 2 listed dam repairs in Northampton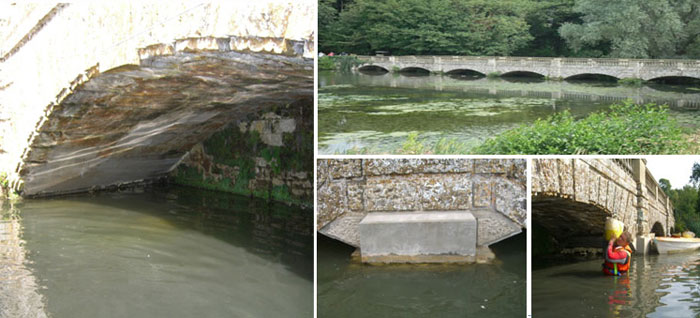 The grade two listed bridge located on the Northampton golf course was suffering from water damage to the soffit and pier stonework due to leakage over a period of years from the concourse above.
Bearings was awarded the contract to remove over 130m2 of loose stonework and repair the damaged areas fixing timber shuttering and casting the Weber 5 Star flowable concrete repair system. The teams were waist high in water for six weeks working in wet suits and life jackets completing the contract on programme whilst collecting many golf balls for the members.