Holts Court Sheltered Scheme in Dunstable.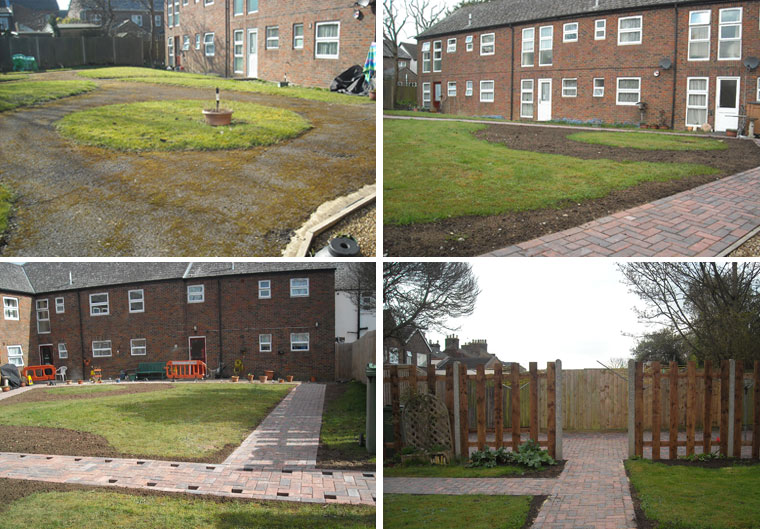 The Tenancy Management team carried out a sheltered housing information gathering day on 26th February 2013, the aim was to gather information about the schemes so that we could better advertise properties and inform new residents of what's available in the area. On the day they chatted to residents and asked them questions about their scheme and what amenities were available. Whilst at Holt's court a resident mentioned dissatisfaction with the area at the rear the paths were covered in moss and the area generally looked run down.
A visit was made by Karen and Gary Looker Building Surveyor on 5th March 2013. They both put their heads together as to how best they could improve the look of the communal garden at this Scheme. They decided that it would look better if the circles in the middle of the grass were taken out and new pathways block paved around the side leading to the drying area, this would make it look more like a garden for the residents to sit out and enjoy during the summer months. The drying area was also blocked paved which will now be a lot safer for the residents as there was always a build up of moss on the old crumbled tarmac. An Estates Improvement form was then submitted the Housing Services Manager and approved.
Gary then set about the task of getting quotes for a contractor to carry out the work.
Bearings Structural Solutions Ltd was successful in their quote and was instructed to carry out the work.
The work was completed on 19th April 2013